Overview:
This week we're looking at the 2015 Jeep Grand Cherokee Summit 4X4 SUV. The Summit is at the higher end of the Jeep offerings that is trial rated. This test vehicle was equipped with a $4,500 optional EcoDiesel V6 engine.
Its off-road capability is far beyond where most people will ever go. I suspect it is our survival nature that prompts us to have a 4X4 off road vehicle in recognition of the fact that we want to always be prepared for anything nature can throw at us. That confidence is worth the price of admission for me too. I've taken Jeeps over terrain I would never have thought was possible before I did it. Most Jeep Jamboree attendees will confirm that experience.
There are 28 venues around the country and you can sign up at https://jeepjamboreeusa.com/tripsregister/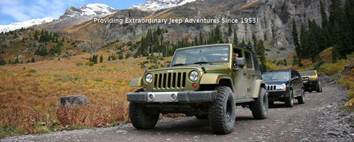 Excitement not to miss.
If you wanted to know what Eco Mode is, Jeep explains for us: It's intended to help improve fuel economy by adjusting the transmission shift schedule, idle speed, interactive deceleration fuel shut off. (In V8 models it adds a Fuel Saver cylinder deactivation). Eco is automatically engaged upon vehicle startup and it activates the Quadra-Lift® air suspension system and lowers it when vehicle speed exceeds 55 mph. On 4WD models in 4H, it alters the front-to-rear torque split to increase fuel efficiency.
General Information: Parts from the US / Canada 62%, Mexico 20%,  Engine – Italy, Transmission – Germany. It is assembled in Detroit, Michigan, USA. Classification is Standard SUV. Cars from Jeep: Cherokee, Compass, Grand Cherokee, Liberty, Patriot, Renegade and Wrangler.
Handling & Performance:
This is the EcoDiesel engine 3.0 Liter V6 that delivers clean-diesel technology with low CO2 emissions. The clean and refined powertrain delivers optimum Best-in-Class fuel economy combined with impressive performance. And along with the eight-speed automatic transmission, this Jeep Grand Cherokee can deliver up to 30 hwy mpg. You would be hard pressed to know it's a diesel because you will barely notice the typical clatter we have come to expect from diesels of the past. Fuel economy is quite good for a large full size SUV with 4-wheel drive capability. Surely they are a super off road vehicle for which I can attest to from my Jeep Jamboree days testing in tough off of the road venues around the country.
If you are a devoted off roader you can google Jeep Jamboree and see some pretty amazing things these Jeeps can do. But if it is a road car you are looking for it is truly a wonderful highway performer.
Like most Diesel engines they are slow (some would say sluggish) off the line but strong shortly after you get rolling. I notice that and drive accordingly with my Ford F350 that is really loud and if you've ever been through a fast food drive through you have to turn the engine off so the attendant can hear your order.
Another possible negative is the shifter design. Some will like it but for me it's not intuitive to use. You can't just jump in, drop it into reverse or drive and go. You must look at the gear indicator on the lighted knob to see what you've selected. You won't be able to do it by touch. You must carefully and deliberately make your selection. They need to rethink that design.
Styling:
Classic Jeep continues to reign as the Grand Daddy of all SUV's.
Fit and Finish:
Excellent.
Cost:
Competitive with all in Class.
Conveniences and comfort:
Great array of convenience to give maximum utility. Although the Nav / traffic capability is getting much better I have to say it still needs improvement in providing a facility to guide you  around traffic jams by exiting long before the jam prevents getting off the freeway. Then it should take you on alternate surface streets and either back on the freeway or stay on surface streets to your destination. I found it a bit annoying that in spite of the fact that the alert said there was an accident ahead that was right in my path while the system continued to insist that was the way to go. It is just a weakness in the current technology or just as likely a failure of the programmers to provide that feature..
I also found that although the voice activation was very intuitive it is less than helpful and requires very specific commands so I got frustrated and stopped trying when I just couldn't make it work. Again, the technology is new and some just don't work as well as others. There have been some that have worked pretty well, but not many.
Consumer Recommendation:
In the field of full size SUV's there is a huge (only partial list here) number of competitors. Why, because this is a segment of the market that is very profitable for the manufacturers. Look closely at spending the money for the latest electronics such as stress reducing "Smart Cruise Control with braking capability" and also blind spot detection. These are two of the best features that have evolved nicely over the years. As said often and again here, Portable Nav systems are available for a lot less money than the built in versions, but with the rapidly improving traffic alert systems I would also recommend including Nav with traffic.
Recognized Competition:                                                                                                                            
Jeep Grand Cherokee Summit Flex Fuel $45,000, Acura MDX $52,000, BMW X5 $54,000, Cadillac SRX $53,000, Infiniti QX70 $48,000, Nissan Xterra $28,000, Kia sportage $28,000, subaru Forester $31,000, Kia Sorento $31,000, GMC Terrain $34,000, Nissan Murano $35,000.
Good News:
Well priced, good fuel economy for a 4-wheel drive, comfortable, great array of features and classic styling.
Bad News:                                   
Sluggish off the line diesel, and the shifter is not intuitive and I'm still waiting for better traffic accident avoidance. Nothing is more maddening than getting stopped dead waiting for an accident to clear when the Nav could have anticipated it and taken you on an alternate route to avoid the jam.
Standard Equipment:   
3.0 liter V6 EcoDiesel 240 horsepower engine, 8-speed automatic transmission, Quadra-trac 4-wd system, Quadra Lift air suspension, blind spot and cross path detection, forward collision warning with Stop, adaptive cruise control with Stop, rear camera, front and rear park assist system, front, side seat and side curtain airbags, front side and front and rear side curtain airbags, Driver knee airbag, keyless enter-N-Go with push button start/stop, Uconnect AM/FM/ SXM/ HD/BT/Nav, voice command with Bluetooth, 8.4" touchscreen display, Harman Kardon speakers with subwoofer, Sirius XM satellite radio with traffic five year service, heated and ventilated front seats, heated second row seats, 8-way power driver / passenger seats with memory, front power 4-way lumbar adjust, dual zone climate control, Heated, wood leather –wrapped steering wheel, remote start system, 20" Aluminum polished wheels, dual pane panoramic sunroof, fog lights, power liftgate, power folding multi-function mirrors, and rain sensing windshield wipers.
Gas Stats:
$2.97 / Gal avg. April 11, 2015
For more information.
21 City and 28 Highway MPG
Pricing:
MSRP $51,695.