Jason Hulst
Where Boyd Coddington is the grand daddy of custom rod builders there is the new generation of car guys who work to fulfill and realize their dreams. Here is a look at a young man and another look at a desire to innovate and add to the auto industry aftermarket.

Profiles in Life …
… A look at Jason Hulst
"Dum … da dum dum"
By Joe Mavilia
Where Boyd Coddington is the grand daddy of custom rod builders there is the new generation of car guys who work to fulfill and realize their dreams. Here is a look at a young man and another look at a desire to innovate and add to the auto industry aftermarket.
Jack Webb in his roll as Joe Friday in the Dragnet series in the 1950's.
This is the city. Los Angeles, California. It was a warm day and I was working the story desk out of Pasadena when I got the call from the boss to get the story on a young car designer. My name is Joe and it's Friday.
The story you are about to read is true and not even the names have been changed. It was 11 AM and I was early for my lunch meeting with Jason Hulst. As I got into my press car I wondered about what kind of young man I'd be meeting. The freeway traffic was uncharacteristically light. The sky was clear blue with patches of white clouds. It was one of the nicer days in LA. It was noon when I arrived at the Disney Studios in Burbank and I was to meet Mr. Hulst in the parking lot. Me, I'm 5' foot 9" and Jason towers over me. I wondered if he noticed me being uncomfortable looking up all the time. We walked to the Riverside Commissary where we sat down to lunch and some conversation with this California born kid.
"Son I need the facts, just the facts," I told him, as we enjoyed a pleasant lunch. The commissary setting instantly launches you back in time. The décor and photos on the walls speak of the 1950s. That's when Walt Disney's dream exploded when he displaced orange groves to build Disneyland in Anaheim.
Jason works in animation for Disney where he does Prop Designs. The Story is written, the Story Board department does the Layout of set background, Characters are designed and then Jason designs all the moving stuff that interfaces with those Characters. I couldn't help but think, what an appropriate place for an aspiring car designer to work his day job. Art is, after all, a perfect way to actually see what the mind conceives.
A custom rod is really a caricature of the original from the "good old days." Icons like Bob's Big Boy, carhops and countless other images of the 50s, 60s and 70s pop out from the dusty corners of your mind. That's when mostly older guys, like me, with money have a dream to restore a favorite car from their youth.
The dream necessarily is where it all starts. But making that dream come true takes a few ingredients, including several talented people, money (and generally lots of it) and about nine months in Jason's experience. But what's a dream worth, right?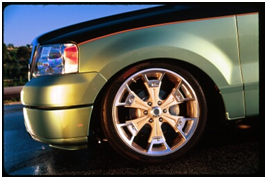 Finding the right team of professionals to make it all happen the way you envision is not all that easy. And once you find the right team, it is still kinda like having a baby, and the birthing process includes a lot of labor. But the finished product is unbelievably beautiful, even for those who aren't in love with the automobile.
 
Anyway, Jason shared how he had grown up, like many of us, with a dad to look up to and influence his life. Jason credits his drive to his dad who never sat still in his quest to become a custom rod builder. After 15 years as a motorcycle cop in Torrance, California (they rode Harley's back then, which is why we call them the good old days), Paul Hulst packed up his young family and moved to Merlin, Oregon (a suburb of Grants Pass). That move gave birth to his dream of setting up a business to help others realize their dreams of owning a custom rod.
Jason was ten, and the years that followed would shape his desire to work with his dad doing what they both had learned to love. After earning a Bachelor of Fine Arts (BFA) in Graphic Design from Oregon State, Jason attended the prestigious Art Center College of Design in Pasadena, California where he earned a Bachelor of Science in Transportation Design. Perched high above the famous Rose Bowl in the Arroyo Seco of Pasadena, it is a setting that has inspired great designers like: Bryan Nesbitt (PT Cruiser), recently promoted from head designer at Chevrolet to Executive Director Opel Design in Germany; Grant Larson (Porsche Boxster); Freeman Thomas, Chrysler design V.P. and co-designer with J Mays of the Audi TT and new Beetle (J Mays is now V.P. of Ford Design); Ken Okyama of Pininfarina (2003 Enzo Ferrari); Frank Stephenson, head designer for Ferrari; and Chris Bangle, head designer for BMW, just to name a few.
I learned that Jason and I have a few things in common. He lives on a street in Pasadena where I grew up. He has a Harley Davidson motorcycle. One of his professors at Art Center, Merkel Weiss, is a colleague of mine. Both men speak highly of each other.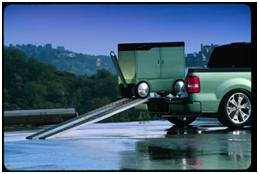 After graduation from Art Center, Jason took a job in Tokyo – but after a few months he learned, like Dorothy, that "There's no place like home." He returned to the States and says, "I started working for Disney Imagineering and did that for over three years. While there I designed the "Rocket Rod" ride at the park. Not long after I designed the New "Autopia Cars" that consisted of three totally new designs." I'm impressed Jason, go on, what else did you do for them? "Well" Jason continued, "on each of the projects I was responsible to develop all presentation sketches, 1/5 scale models, direction of the full size mock-up all the way to the final opening of each ride." Jason then learned about the job in Animation from his good friend and another of his professors at Art Center, Bruce Berky.
Jason is a part of the new generation blessed with unique technology to make the impossible possible. Today's movies are examples of what can be done because of computer art and animation. And let's face it; Jason's generation cut their teeth on all kinds of computers. From games and joysticks to serious business computers and computer aided design programs. His dad's generation did things by the seat of their pants. Jason says, "just nine years ago when I walked into class at Art Center, layout was done the old fashioned way, by hand." Today Jason scans his hand-made drawings into his computer where they will be digitally enhanced. I bring a pen and paper to our meeting; he brings his laptop. Know what I mean?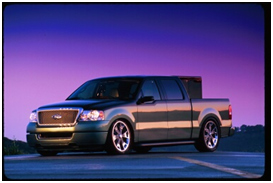 The process of building a custom rod goes from the customer approving Jason's design drawings – (a 4-6 week process) to the bank and then back again with lots of money to get the show on the road. Then Paul (his dad) gets the rest of his team together, including chief fabricator, Andy Peterman. Unlike having a baby, the process can take more than nine months depending on the extent of the restoration and the problems they run into … like a rusty floor that falls out in the cleaning process.
Merlin would be impressed with these guys, not because their shop is in Merlin, Oregon but because they too are magicians. The finished product is simply a beautiful work of art and truly magic to those who have a love affair with cars.
Well, this story has many happy endings counted one custom car at a time. And this generation of young men and women were born to take the art of their parents to the next level. Paul's legacy to his son was to instill a sense of the value of hard work and the resultant benefits. By example Jason learned to appreciate the joy of a job well done. I told him, "son this could be a life sentence, and I expect to watch his progress closely." He walked me to my car and we shared pleasantries and said our farewells. I looked at my watch – it was three PM. I didn't look forward to the rush hour drive back to Pasadena, but that's Los Angeles and you've got to take the good with the bad.
Jason pled guilty to several counts of "passion for automotive design." He and his dad agree the fruits of their labor will live on well beyond them, because their finished product is…
… just the beginning.